Our services
Geneva Jewelry
Paris is a must for jewellery. But when you arrive in Geneva, you discover the lair of craftsmanship. Geneva is the privileged place for passionate about jewelry and watchmaking who combine perfection and the art of elegance. This city is the place for well-known jewelry companies such as BenGems.
BenGems offices are located in the heart of the city. We offer a variety of services able to match any request.
Sale and Purchase of Gemstones
The company is firstly specialized in the sale and purchase of precious stones.
BenGems is aimed at both professionals and individuals wishing to invest in these natural treasures or to make a tailor-made piece of jewelry.
The precious stones you will be able to purchase are of very high quality. In addition, Benjamin Mizrahi, the founder of the company, offers advantageous rates within a short circuit between producer and consumer.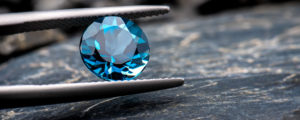 Estimate of precious stones and jewelry
At the same time, Benjamin Mizrahi takes care of the valuation of your stones / jewelry in case of loss or theft for insurance. A graduate in gemology, Benjamin Mizrahi can guarantee the authenticity of a jewel or a stone and estimate its value.
Indeed, he knows a lot about the composition of the jewels, their different manufacturing techniques as well as the quality of the precious stones set on the jewel.
When it comes to gemstones, he carefully examinate them to assess carat, purity and cut quality.
Regarding jewelry, we examine the general condition, assess the proportion of gold, check the hallmarks, assess the precious stones in the case of a set piece of jewelry, check the quality of the work, estimate the time of manufacture and origin.
Creation of tailor-made jewelry
Another great aspect of BenGems is the creation of tailor-made jewelry.
Jewelry has always been very special and meaningful objects, filled with history and love. The design possibilities are endless, whether it is an engagement ring, a bracelet, a ring, for both men and women. Benjamin  Mizrahi remains at your disposal to help you create your jewelry, whether you want a classic or more creative design.
What is the process?
Once the stone or stones have been chosen, Benjamin accompanies the creation of a tailor-made piece, in perfect harmony with the tastes and desires of each client whose desire is unique.
Materials are selected with the same demanding rigor as the manufacturing steps entrusted to the various craftsmen whose know-how strives for excellence. It is important to know that at BenGems', all jewelry is entirely made in Switzerland.
Transform your jewelry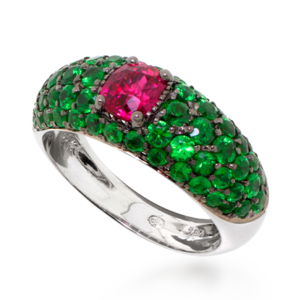 We also propose to give a second life to your jewels; that is to say, to transform them, and give them a new life for the pleasure of wearing them.
Transformation jewels also means a confirmed know-how and a great experience.
First of all, transforming a broken or old piece of jewelry makes it possible to give it more value. Indeed, a grandmother's ring or a family pendant represents a great emotional value. So, you cannot get rid of it. Sometimes the ancient character of the  jewel predominates. In this case, we take care of the refurbishment of your jewel.
Moreover, we put at your disposal a skilful team, made up of a craftsman jeweler, a designer jeweler, a seamer, a polisher and a rhodier.
If you have any questions or if you need more information about our services, we invite you to contact our Customer Service by phone at +41 (0) 22 342 02 48 from Monday to Friday from 9 am to 5.30 pm, or fill in the online form.