Pearl
Pearls correspond to gems made naturally or in cultivation by a certain type of molluscs and especially oysters. Beads have been used in jewelry since antiquity and are recognized as a symbol of beauty and purity.
Pearl: general data
Thus, pearls are derived from a long and natural animal process. The pearls are round and consist of several successive layers of mother-of-pearl, element bringing to the pearls a bright and nuanced appearance at the level of the color.
The pearls are multicolored and have beautiful bright reflections. This particular characteristic of the pearl makes it a real ornament, both rare, unique and of great beauty.
Within the great family of pearls
We can distinguish 3 main types of beads:
Natural pearls or fine pearls, the design of which has not been caused by man. Fine pearls are extremely rare and unique, each specimen is unique in shape, size and color.
Cultured pearls are pearls from cultured pools. The design of these pearls is therefore man-made. These 2 types of pearls correspond to real pearls, we distinguish their manufacturing which is controlled, and the pearls conceived naturally, always by animal process, but without human intervention.
Finally, imitation beads. These beads are usually made of heated glass and are not real beads. The difference is seen in their much less aesthetic appearance, as they are less shiny and their ability to resist over time is weak.
The 4 main varieties of pearls
The cultured pearls are divided into 4 large families according to their origins, characteristics and places of culture.
Akoya pearls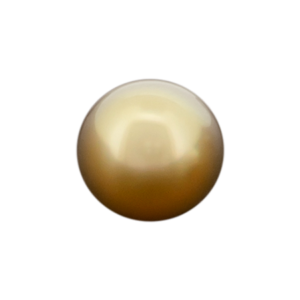 These pearls correspond to saltwater pearls and are mainly produced in Japan, South Korea and China. Round in shape, these seawater pearls have a very beautiful shine and a color ranging from white to champagne, accompanied by white, pink, even green and blue reflections. Akoya pearls are naturally pink, cream, even yellow and green, they undergo a treatment to achieve champagne shades.
Champagne and white colors represent most of the pearls that adorn jewelry. Akoya pearls have a luster and discreet reflections, giving jewelry a certain elegance and delicacy. These seawater specimens measure between 4 and 10 mm in diameter.
Tahiti pearls or Mabé or Kenshi pearls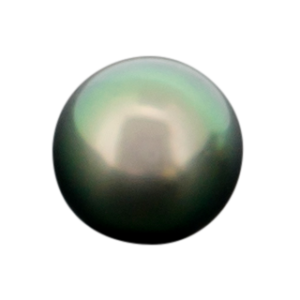 These pearls are known for their black, eggplant and grey color. The reflections of this type of pearl are emerald green and can take different forms.
South Sea pearls or Australian pearls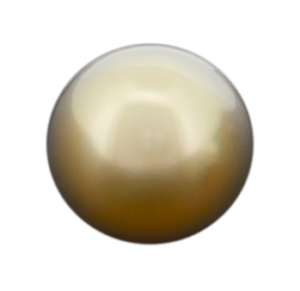 This type of pearl is grown directly in Australia, Indonesia and the Philippines. These pearls of the seas are obtained thanks to the Japanese technique and are generally more imposing. Once harvested, pearls from the South Seas are processed to obtain a wide variety of hues. These are the largest natural pearls in the world, their size can reach the 20 mm diameter and their color vary from white, cream white, silver and can even develop a golden color.
China Pearls or Freshwater Pearls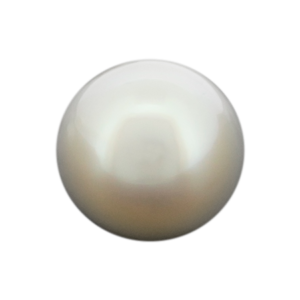 These pearls are grown in Chinese rivers. The price of freshwater pearls is lower than that of seawater pearls, because the manufacturing technique is not the same. The particularity of these freshwater pearls lies in the variety of its shapes, its different sizes and shades of color.
The production technique has improved over time, which is why it is now complicated to differentiate a beautiful specimen of a freshwater pearl, a pearl of seawater or a pearl of Akoya. The shades of the freshwater pearl can vary from white, to champagne, rosé, or even to more purple shades. The size of a freshwater pearl is variable, the largest specimens reach on average 14 mm in diameter.
How much does a pearl cost?
The price of a cultured pearl or a fine pearl can vary considerably depending on several criteria:
Singularity
Scarcity
Color
Size
The quality of mother-of-pearl layers, etc.
It is then easier to estimate price ranges according to the type of pearl:
Tahiti pearls: the lowest prices are below 220 CHF. For average quality, prices are around 200 to 700 CHF. As for Tahiti pearls of very high quality, the price can vary greatly: between 1000 CHF and up to 40 000 CHF or more.
Akoya pearls: The tariffs for this type of pearls more common in jewelry are less than CHF 100 up to CHF 500 and from CHF 500 to more than CHF 7,000 for fine quality pearls
Freshwater pearls are the most affordable pearls with a range of less than CHF 20 and can exceed CHF 5,000 for superior qualities.
Pearls from the South Seas: these pearls are the most expensive on the market, the cheapest specimens are worth an average of CHF 200, while fine-quality pearls can exceed CHF 150,000. These natural pearls grown at sea are very rare and their financial value can vary greatly depending on the quality, size and color.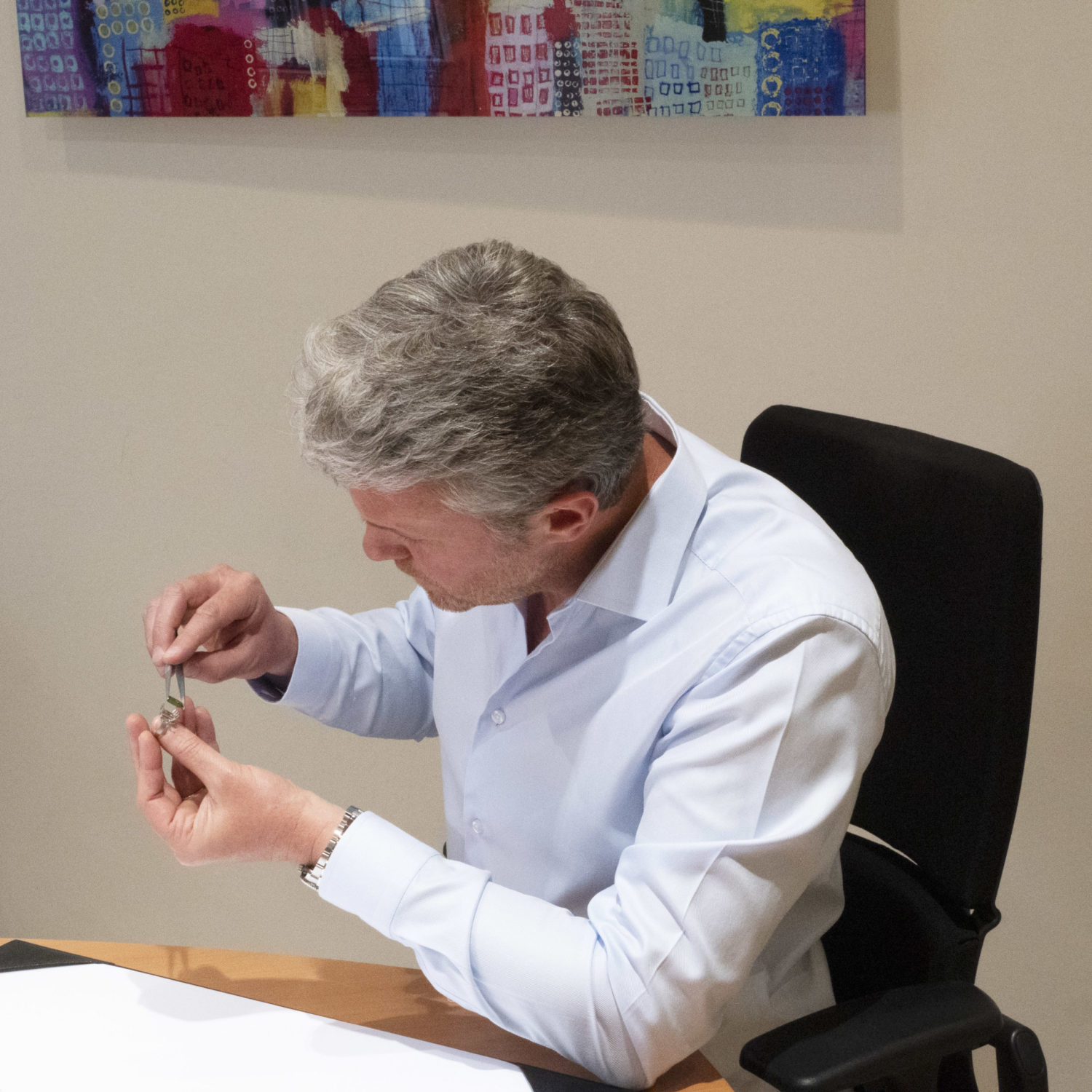 The virtues of pearl
Characteristics and virtues of a pearl depend on color:
If the pearl is covered with a white mother-of-pearl, then it is associated with purity, spirituality and introspection;
If the mother-of-pearl has shades of beige and cream, it is combined with softness and soothing;
A mother-of-pearl with shades of grey: it symbolizes discretion, modesty and humility;
Pink mother-of-pearl: symbol of love, tenderness, affection and brotherhood;
Green highlights are known to soothe and calm anxieties;
In lithotherapy, the pearl is especially used for relaxation. If the pearl has blue reflections, it will encourage creativity and artistic skills;
The black pearl has a protective power and its benefits on the body and the mind are consistent.
The virtues and symbols of the pearl differ from one country to another, in any case the pearl symbolizes in particular femininity, love, tranquility and purity.
Worn as a jewel, the pearl raises an outfit by bringing a touch of elegance and lightness. In earrings, rings, necklaces or even bracelets, the pearl comes in several jewels.
How to clean your pearl?
The pearl is a very fragile element, it is necessary to take certain precautions to avoid degrading it and to guarantee a good hold in time. Its maintenance is basic, just clean its jewelry with a soft cloth or microfiber. It is necessary to avoid any contact of liquid with the beads and to remove them well before the shower and before bedtime.
Last detail that holds all its importance: it is better to perfume before putting your jewelry with pearls, because the alcohol contained in the perfume can strongly deteriorate the pearl and alter its quality.